All analysis software contains in-built options for creating variables. Often users manually do things by writing code, when there are fully-automated ways of doing this in the software that they use.
Example: SPSS Statistics
In SPSS Statistics, the Transform menu contains the most common transformations.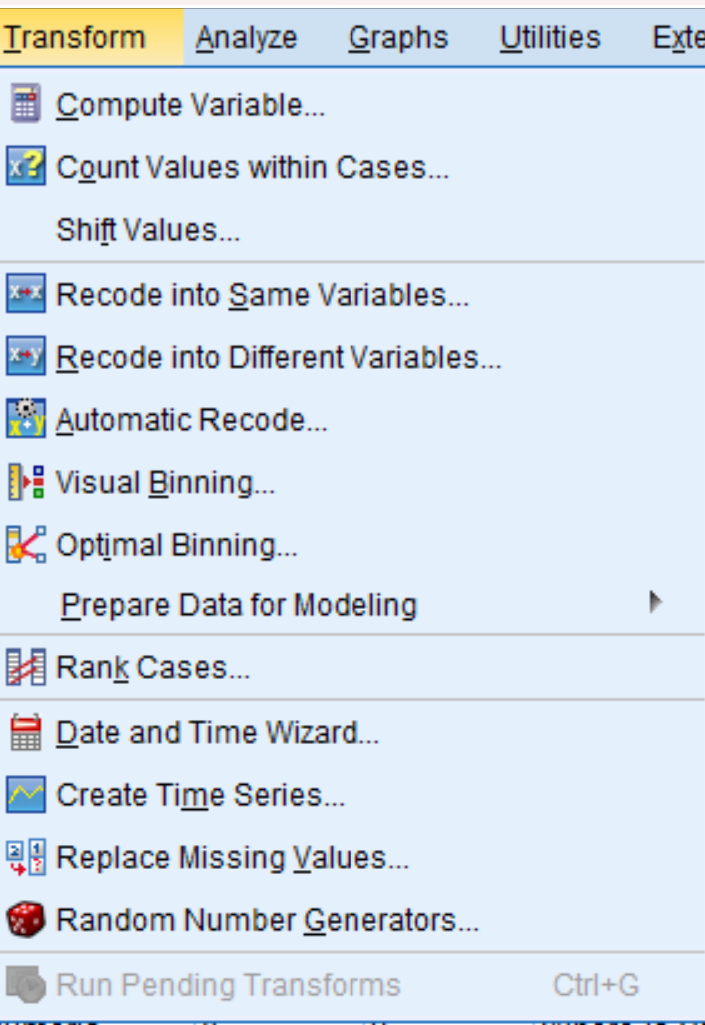 Example: Displayr
In Displayr, there are two places with in-built options for creating variables. Variables can be inserted into data sets using the Ready-Made New Variables menu and its sub-menus.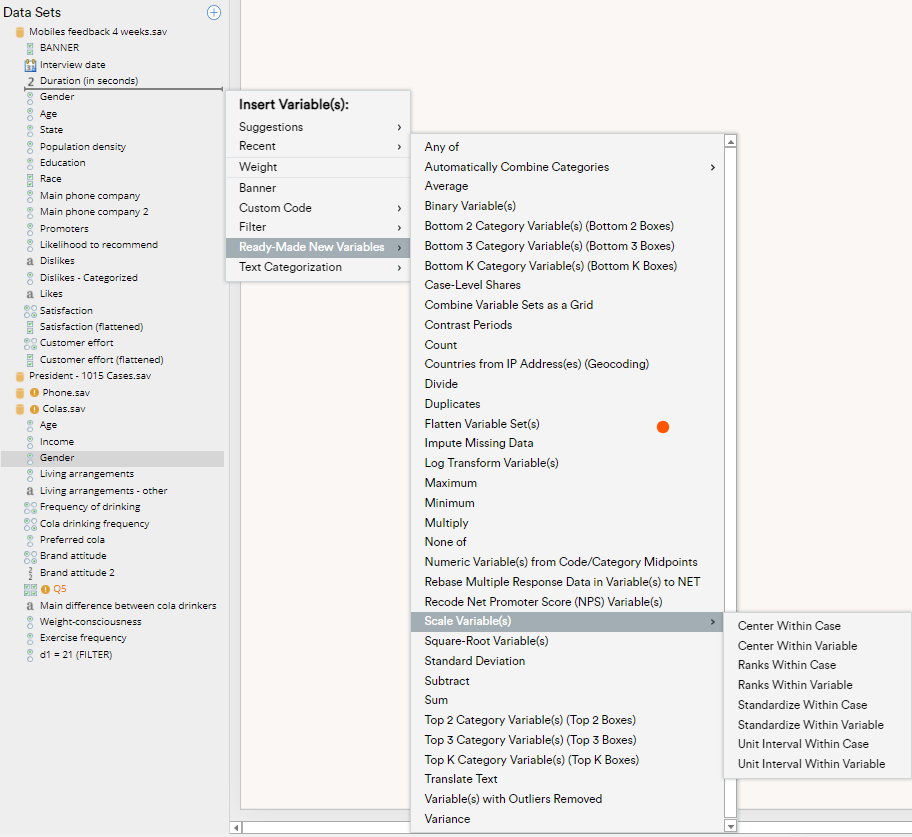 Variables can also be automatically created by selecting variables, and then choosing applicable operations from the Calculation menu.